Guadeloupe National Park
Image
"I was starting to have a little more consistent production, I thought I should share and I wanted to be organic directly."
Atoumo, lemongrass, gooseberry or even bois d'inde: do you know these medicinal plants from the West Indies? For 10 years now, Nicole Régent-Brisset, who is nicknamed Ashaya, has been cultivating and distributing them through her company Ital Bio Livity.
Sensitized to the virtues of the plants of the West Indian pharmacopoeia, she tries to make her family benefit from them, but very quickly she finds herself with a consequent production. She therefore began to offer the different plants she cultivates so that the greatest number of people could benefit from them. Little by little, she specializes in the knowledge of plants by becoming an herbalist and a consultant in medicinal plants.
Also concerned about the quality of her plants, Ashaya does not use any chemical inputs, the plants offered in infusion are certified Organic Agriculture and Ecocert.
Image
Crédits
© Ital Bio Livity
Image
Légende
Nicole Régent-Brisset
Crédits
© Ital Bio Livity
Image
Légende
Pomme de Cajou dans le jardin d'Ashaya © DR Parc national de la Guadeloupe
Crédits
Pomme de Cajou dans le jardin d'Ashaya © DR Parc national de la Guadeloupe
Image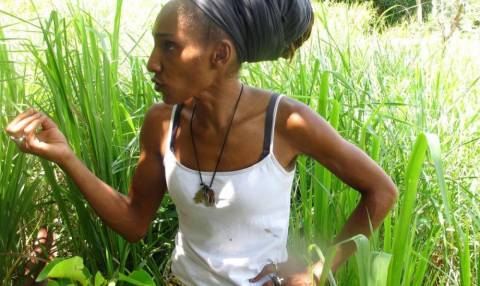 Légende
Nicole Régent-Brisset
Crédits
© Ital Bio Livity