Guadeloupe National Park
Image
"Somewhere, I am the director of an ecological walk"
During sea-cycle or pedal catamaran trips, Raoul Jimenez of Mangrov'Ecotour proposes to discover the mangrove of the Grand Cul-de-Sac Marin and its richness.
Starting from Sainte-Rose, in a playful and interactive way, you will learn more about the fauna, the flora and even the avifauna of this wetland of international importance governed by the Ramsar Convention.
What is important for me is to share his knowledge on this environment and it is in this sense that he defines himself as a passer-by.
With friends or family you can spend a pleasant moment of relaxation, while acquiring knowledge on this exceptional environment.

Mangrov'Ecotour's excursions are accessible to children from the age of three.
Image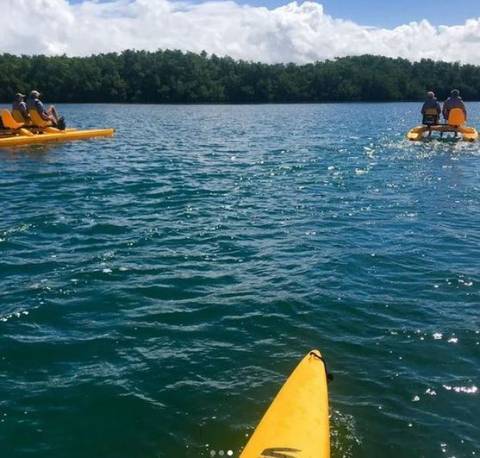 Image
Crédits
© Mangrov'Ecotour
Image