Guadeloupe National Park
Image
"I was sensitized at an early age to defend the rights of nature, that is, to protect it."
For several years now, the Water Garden, a former farm and fish breeding area, has been welcoming the public for relaxing moments by the water.
At the Water Garden, visitors can explore an educational garden of medicinal plants, take a bath in the river or relax in the middle of nature.
Sophie Berthelot, the manager of the site, has been aware of the importance of protecting nature since she was a child and has made every effort to provide visitors with a space to reconnect with nature.
In this sense we have put on our route, a space where people can read a poem dedicated to nature.
In addition, I have created partnerships with local companies and associations in order to develop projects that promote local and natural products, and to allow the popularization of scientific knowledge to the general public.
Image
Crédits
© Pierre-Louis Delescluse-Parc national de la Guadeloupe
Image
Image
Crédits
© Pierre-Louis Delescluse-Parc national de la Guadeloup
Image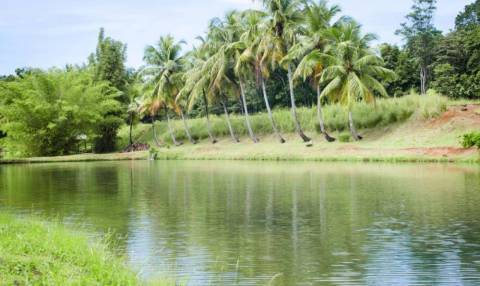 Crédits
© Pierre-Louis Delescluse-Parc national de la Guadeloup