Cévennes National Park
Image
"I think the little secret is to be very attentive to nature."
The Fraïsse farm is located in the heart of the Méjean plateau. Sarah Dejean and Philippe Clément have taken up the challenge of bringing back to life this remarkable place, abandoned for half a century. In this natural environment, their numerous beekeepers harvest the succulent nectar: honeys from the banks of the Tarn, from the Méjean causse, from chestnut trees, from the mountains (Bougès and Aigoual) and from heather.
I am installed with my wife in GAEC for 6 years and Sarah who is installede since 2002. Cshe is the one who had set up this farm which had been abandoned for more than 40 years.

Oe have a small production of fruits and we also have quite a few beehives. As far as the environment is concerned, this is what we were looking for, to have an isolated farm.

At the level of the bees, it allows to have a territory as preserved, these are high quality honeys.

I think that the small secret is to be very attentive to nature, asee some notions of botany too, since bees are much linked to the plants they gather.

We are stamped National Park Spirit for 3 years now.

In fact, it's a recognition it's a recognition of a job, i would say, that we have always done in relation to the protection of nature and the protected areas that can represent the Parc national des Cévennes.
Image
Légende
Miel de châtaigner de la Ferme de la Fraïsse
Crédits
© Olivier Prohin - Parc national des Cévennes
Image
Légende
Portait de Philippe Clément
Crédits
© DR Parc national des Cévennes
Image
Crédits
© Céline Lecomte - OFB
Image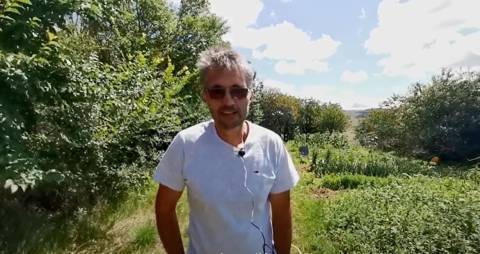 Légende
Portait de Philippe Clément
Crédits
© DR Parc national des Cévennes